Description
Versum
With its sharp, dual-layered geometric pattern, Versum will be the focal point of your entrance's design scheme. When paired with rich colors and bold furniture, Versum is a lively addition to a retro style decor.
Silkscreened glass : Dual layered Sandblasted finish on clear glass.Frames: Contemporary or Novapvc.
Sidelites and transom : Looks great accompanied
by Sandblasted finish or Clear glass.
Sandblasted Finish
Clear Glass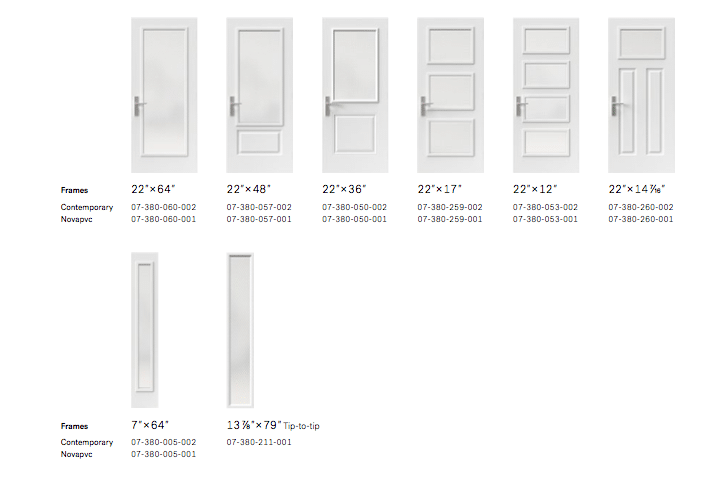 Frames
Contemporary Novapvc
22″×64″07-380-060-002
07-380-060-001
7″×64″07-380-005-002
07-380-005-001
22″ ×48″ 22″ ×36″ 22″ ×17″ 22″ ×12″ 22″ ×14 à"07-380-057-002 07-380-050-002 07-380-259-002 07-380-053-002 07-380-260-002
07-380-057-001 07-380-050-001 07-380-259-001 07-380-053-001 07-380-260-001
13 7⁄8″ × 79″ Tip-to-tip 07-380-211-001
Frames
Contemporary Novapvc