Description
Top Door Replacement Company Ottawa
Alys
Alys' V-Groove design suggests motion and is at once natural and abstract, bringing your entryway to life with its dynamic composition.
V-Groove : Polished V-Groove lines on Sandblasted finish glass.
Frames: Contemporary, Novapvc or Stainable.
Sidelites and transom : Looks great accompanied by Sandblasted finish glass.
Sandblasted finish Glass
Polished V-Groove Lines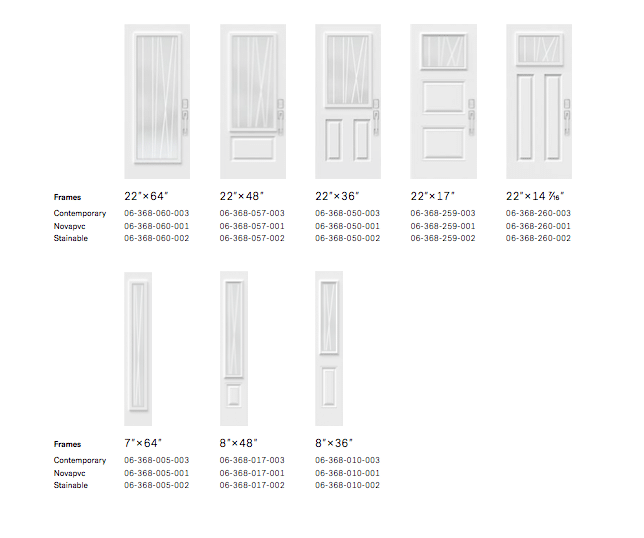 Available in custom sizes.